April 26-28th, 2017, we are in the Qingdao (China Mainland) Textiles Fair
2021.09.15
Qingdao Textiles Fair from April 26th to 28th, 2017 in China Mainland
In April 26th, 2017, we participated the Qingdao Textiles Fair in China mainland, which is a native textiles exhibition.
There we took most of our featured fabrics in this show, such as Polyester spandex fabric, Nylon/Polyamide spandex fabric, Cation fabric, Fibrillated fabric with the features like dry fit, Single Jersey, Rib, Till, Mesh, Jacquard, etc.
Except the guest from China, there were some international guests visit us as well.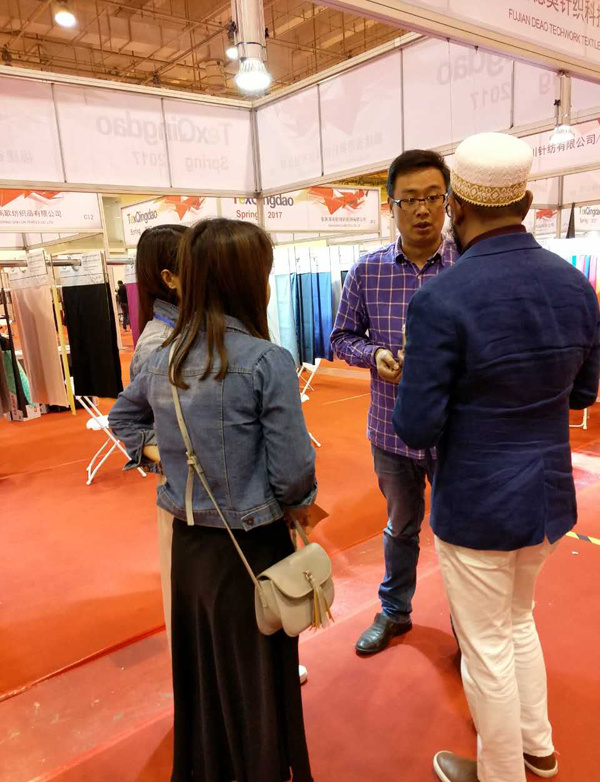 One of the guest from the USA told us his requirements on the legging fabrics, and our sales sincerely recommended our best fabrics to support his own-branded legging business.
We would also take part in other international textiles exposition during the latter half of the year, just looking forward to it !
WeChat